You must be logged in to view this course.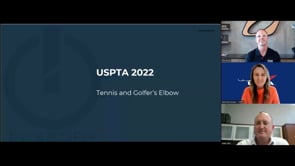 Presenter: Nate Stier
Interested in learning about tennis and golfer's elbow? Join us on this webinar with featured guest, Nate Stier, who is a physical therapist with over 20 years of experience in treating sports and orthopedic injuries and former Director of Rehabilitation for the Minnesota Vikings. He discusses:
• What is tennis elbow / golfer's elbow and what causes it
• Prevention Tips
• Traditional home solutions for condition
• Medical and alternative solutions including the Fiix Elbow
Credits: USPTA members will receive 1 credits for completing the course.