You must be logged in to view this course.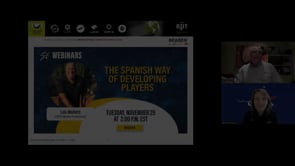 Presenter: Luis Mediero
Join us on this webinar featuring Luis Mediero, President of RPT (Registro Profesional de Tennis) who will discuss the Spanish way of developing players. Learn about the TeTaFiMe model (Te/technical, Ta/tactical, Fi/physical and Me/mental) that build players to reach their Ideal Competition State.
Credits: USPTA members will receive 1 credits for completing the course.