You must be logged in to view this course.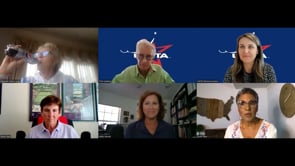 Presenter: Kathy Woods, Dede Allen, Leslie Allen, Deborah Slaner Larkin
Join us on this webinar as we celebrate the 50 years since the passage of title IX and the impact it has had on our sport.
Guest speakers include:
– Kathy Woods, former USPTA President
– Dede Allen, USPTA Elite Pro, Tennis Program Director @ Episcopal School of Jacksonville, FL
– Leslie Allen, CEO Win4Life Enterprises
– Deborah Slaner Larkin, Former CEO for the Women's Sports Foundation
Credits: USPTA members will receive 1 credits for completing the course.