You must be logged in to view this course.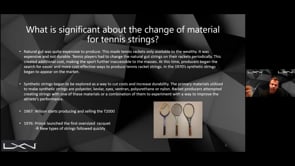 Presenter: Andreas Bergen
In this presentation, Luxillon Product Manager, Andreas Bergen discussed the evolution of strings while covering the major string categories with advantages and disadvantages for today's game. Learn how to choose the right strings for your students and help them improve their performance.

Course Instructions
1. You must be logged in to receive education credits.
2. Each course is eligible for credits one time. If you're not sure which courses you've already received credit for, click here to access your Report Card.
3. To begin, click on Module 1 below.