You must be logged in to view this course.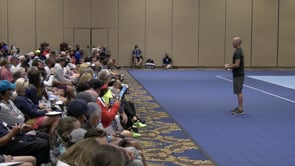 Presenter: Craig O'Shannessy
Join Craig on court as two players compete in a "live" practice setting. Craig is adding strategic coaching focused on improving the patterns of play for both players, which will aid you in improving this skill for your own coaching.
Price:
USPTA Members: 34.99, Non-Members: $44.99
Credits: USPTA members will receive 1 credits for completing the course.
Take this Course