You must be logged in to view this course.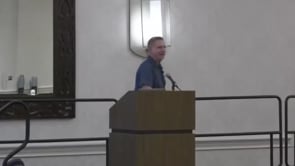 Presenter: Tim Mattek
Join Tim Mattek as he shares a straightforward pathway for athletes to perform at their peak. This will include four distinct parts, followed by a Q and A. He will go over 'Why We Get Stuck', 'How We Get Unstuck' as well as 'Going from Unstuck to Unstoppable' with his finale of 'Unstoppable and Beyond'. This session will have coaches eager to use this information effectively on their athletes and students.
Price:
USPTA Members: 34.99, Non-Members: 44.99
Credits: USPTA members will receive 1 credits for completing the course.
Take this Course