You must be logged in to view this course.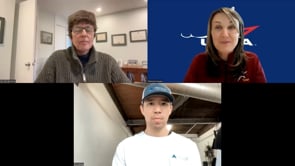 Presenter: Dr, Erin Boynton and Eric Wong
Join Dr. Erin Boynton and Eric Wong as they discuss common knee conditions that include patellar tendonitis, chondromalacia patella, osteoarthritis of the knee, meniscus tears and others. Learn some practical tips and exercises on injury prevention and management.
Disclaimer: Please consult with your doctor or physical therapist before trying these exercises.
Credits: USPTA members will receive 1 credits for completing the course.