You must be logged in to view this course.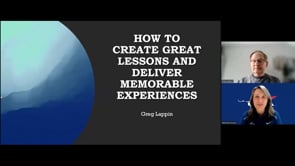 Presenter: Greg Lappin
Join us on this webinar featuring industry expert, Greg Lappin, who will discuss key teaching ideas that will help you conduct better lessons and become more successful.
Credits: USPTA members will receive 1 credits for completing the course.