You must be logged in to view this course.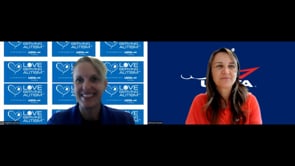 Presenter: Lisa Pugliese LaCroix
This webinar concentrates on teaching on-court strategies and best practices for tennis professionals to implement successful inclusive programming benefiting all players including students with differing abilities.

Course Instructions
1. You must be logged in to receive education credits.
2. Each course is eligible for credits one time. If you're not sure which courses you've already received credit for, click here to access your Report Card.
3. To begin, click on Module 1 below.