You must be logged in to view this course.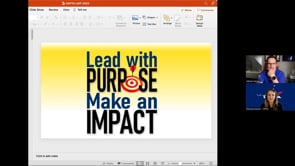 Presenter: Allistair McCaw
Allistair McCaw identifies the 5 key components to leading with purpose. Having spent over 25 years with some of the most successful athletes, sports coaches and high performers in the world, Allistair shares  numerous examples predominantly from the tennis and sports world, as well as from a variety of other sectors. This webinar shows you how to refine your skills in order to lead with purpose and make a lasting impact.
Moderated by Ramona Husaru, USPTA Director of Education.

Course Instructions
1. You must be logged in to receive education credits.
2. Each course is eligible for credits one time. If you're not sure which courses you've already received credit for, click here to access your Report Card.
3. To begin, click on Module 1 below.