You must be logged in to view this course.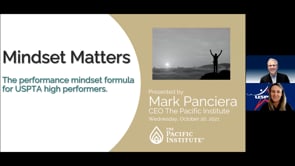 Presenter: Mark Panciera
Have you ever paused to consider that the very things that may be limiting you, holding you back from peak performance in all areas of life, could be your view of the circumstances around you, your mindset?
Credits: USPTA members will receive 1 credits for completing the course.