You must be logged in to view this course.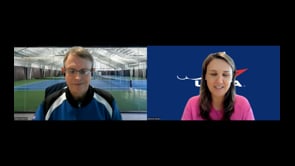 Presenter: Wayne Elderton
Join Wayne Elderton as he discusses the practical framework and tactical-technical tools for coaching tennis through situation training. Some of the topics that are going to be covered include:
-Tennis as an 'Open Skill'
-Tactical framework
-Why session built on a Tactics-first approach are more effective?
-Creating realistic drills that apply to real-world match-play
-Technical coaching that helps players solve problems they encounter on court
Worth 1 USPTA Education Credit
Credits: USPTA members will receive 1 credits for completing the course.