You must be logged in to view this course.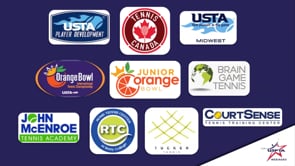 Presenter: Warren Pretorius
Are you interested in doing your own match tagging? In this webinar, you will learn what tools and workflow you need to get started. Your match data will help you to objectively identify true strengths and weaknesses in your player's game. These findings can then be taken to the practice or lesson court to accelerate player development.

Course Instructions
1. You must be logged in to receive education credits.
2. Each course is eligible for credits one time. If you're not sure which courses you've already received credit for, click here to access your Report Card.
3. To begin, click on Module 1 below.