You must be logged in to view this course.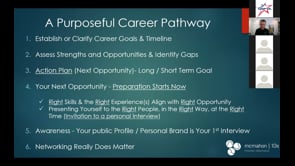 Presenter: Mark McMahon
Watch USPTA Master Pro Mark McMahon as he discusses completing a Career SWOT Assessment; establishing specific and realistic career goals around an elastic timeline; aligning your goals with the development of your core skills; creating and managing your personal brand to help you get invited to the interview; defining who you are and why you are a tennis professional, and an introduction to a new type of networking!

Course Instructions
1. You must be logged in to receive education credits.
2. Each course is eligible for credits one time. If you're not sure which courses you've already received credit for, click here to access your Report Card.
3. To begin, click on Module 1 below.