You must be logged in to view this course.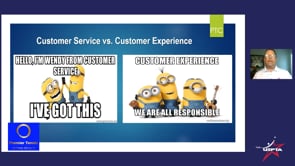 Presenter: Scott Mitchell
Wonder why facilities are struggling around the U.S.? It's time to look at key elements that will lead to successful coaches and facilities.  Do you know what your customers desire from your programs, staff and your facilities?  We will discuss the Three P's in detail as well as discuss the Hallmarks of Great Facilities.  We will also discuss key program initiatives and how to bring the social element back to our facilities.

Course Instructions
1. You must be logged in to receive education credits.
2. Each course is eligible for credits one time. If you're not sure which courses you've already received credit for, click here to access your Report Card.
3. To begin, click on Module 1 below.