You must be logged in to view this course.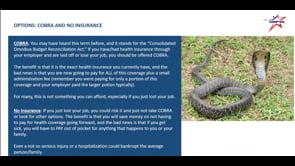 Presenter: Tim McNichols and JD Cleary
The USPTA has partnered with the Lighthouse Insurance Group to deliver exclusive concierge access to affordable health insurance options for members, their families, and even their businesses/employees. The program options include Major Medical, Short Term Policies, Vision, Dental, Critical Care, and other Supplemental Insurance Coverage options across the country.

Course Instructions
1. You must be logged in to receive education credits.
2. Each course is eligible for credits one time. If you're not sure which courses you've already received credit for, click here to access your Report Card.
3. To begin, click on Module 1 below.